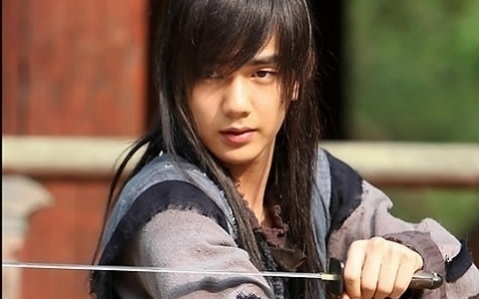 Yoo Seung Ho who is currently starring in "Warrior Baek Dong Soo" returned back to filming.
Around 1:30PM KST on July 28th, Yoo Seung Ho was involved in a car accident on his way to the set of his drama, "Warrior Baek Dong Soo." His vehicle skidded off the slippery roads from the heavy rain and was completely totaled. Yoo Seung Ho suffered a fracture on his skull, around his eyes, and was rushed to a nearby hospital.
According to the production company for "Warrior Baek Dong Soo," despite having been in an accident Yoo Seung Ho appeared at the SBS studio on July 30th.
All day Yoo Seung Ho had gone through with the drama filming with a bright face. That day was also Yoo Seung Ho's birthday and they held a part at the filming studio.
Yoo Seung Ho stated, "First of all I am sorry for making you worry, but thank you for all of those that did. After the accident a lot of the information was put out of proportion but thankfully there wasn't significant damage. With my current condition I can normally go through all of the filming."
The official response from the hospital was that he hurt his jaw, and Yoo Seung Ho's jaw could drop down out of place if he has any severe physical shock.
A representative from the production team of "Warrior Baek Dong Soo" stated, "It's a relief that Yoo Seung Ho's injuries were not significant, Yoo Seung Ho has such a strong will that he will continue filming normally but we need to be careful because of his condition."
Currently, the most recent episode of "Warrior Baek Dong Soo" that was broadcast on August 1st, Baek Dong Soo and his companions created a ruckus, and have received a new mission as punishment.