Actress Shin Se Kyung has completely outgrown her "glamorous innocence" and is ready to face the world with her radically new rebellious look.
Photos taken on the set of her upcoming film, 'Blue Salt', were shared online recently, showing the actress in a leather jacket as she leans against a motorcycle, and again as she points a gun.
Film representatives said, "Shin Se Kyung has been practicing riding motorcycles for the past six months, and has even acquired a motorcycle driver's license. She has also perfected her shooting and handling of guns for the role."
'Blue Salt' will follow the story of two characters: Shin Se Kyung is commissioned to monitor a retired boss (played by Song Kang Ho), who's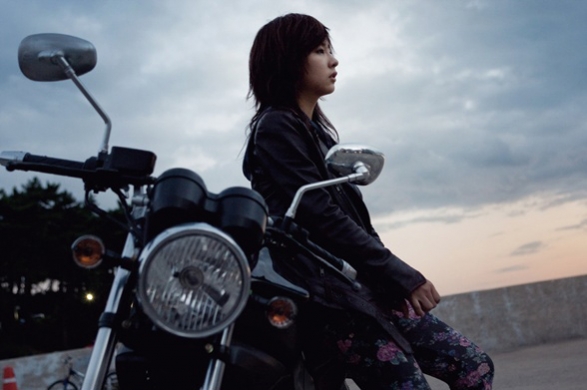 trying to hide details of his past.
Shin Se Kyung is currently listed as one of the most wanted actresses of this generation and will surely be showing off her acting range through this new image.
Staff commented, "It wouldn't be an exaggeration to call Shin Se Kyung's character Se Bin a former gun and shooting expert. She has been frequenting shooting ranges and taking classes in order to perfect her acting. She shocked everybody when she hit a target bulls-eye her very first time handling a real gun."